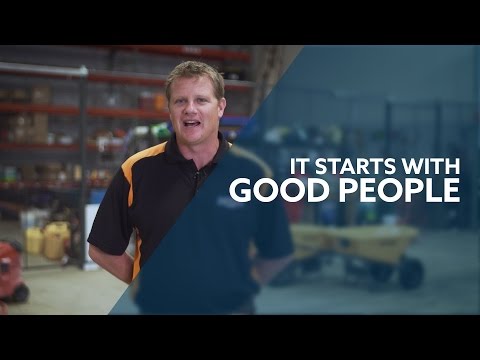 Watch My Video
Steve

from

Master Service Companies
Title:
Inspector
Hometown:
Knoxville, TN
"Committed to doing it right the first time."
Steve, a Knoxville native, joined Master Dry with over 10 years of relevant work experience in the landscape construction industry as well as over 6 years of leadership skills while owning his own business. Steve is also certified with the Interlocking Concrete Paving Institute. Steve is ecstatic to be a part of the Master Dry team and help out our customers to the best of his abilities.
He chose to work at Master Dry for our family-like atmosphere with strong values. In his spare time, Steve enjoys boating, swimming, and spending time with his lovely wife, Amy, and his three daughters, Lillian (6 months), Harper (3 years), and Kinsey (10 years).
Steve won Master Dry's 2016 "Rookie of the Year" award in appreciation for a year of growth, dedication, and outstanding service.
What Does an Inspector Do?
At Master Dry, an inspector is the person who will show up for your scheduled appointment to help diagnose the problem(s) with your home and determind the best services and/or products to meet and exceed your expectations. Our inspectors go through countless hours of training every year to ensure that you are always getting the most up to date industry information.
Want to Request an Appointment with Steve Reynolds?
All you need to do is give us a call or fill out the Free Estimate form here. Be sure to request Steve Reynolds in the comments section. Steve looks foward to meeting you.