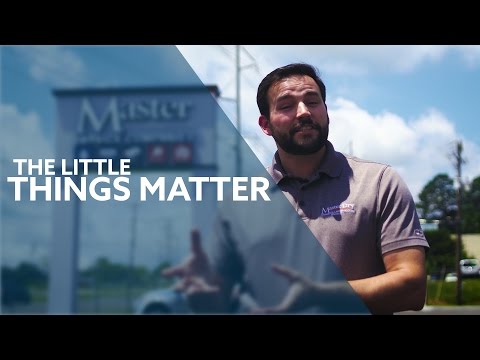 Watch My Video
Michael

from

Master Service Companies
Title:
Inspector
Hometown:
Knoxville, TN
"Committed to doing it right the first time."
Michael joined Master Dry in April of 2013 as a production crew foreman. He brought with him over 12 years of experience in the construction and home improvement trades. He's able to take his past work history and apply it to each job. He has quickly proven to be a great crew leader.
It became apparent with time that Michael would be an excellent fit in our Inspections Department. Michael has an aptitude for solving even the most complex foundation & waterproofing problems, and he brings an analytical approach to each structure that he inspects.
In Michael's free time, he enjoys camping with his family, playing guitar, and working on various DIY home improvement projects.
We are privileged to have people like Michael on our team, supporting our "exceptional customer service" and "do it right the first time" mentality.
What Does an Inspector Do?
At Master Dry, an inspector is the person who will show up for your scheduled appointment to help diagnose the problem(s) with your home and determine the best services and/or products to meet and exceed your expectations. Our inspectors go through countless hours of training every year to ensure that you are always getting the most up to date industry information.
Want to Request an Appointment With Michael Geasland?
All you need to do is give us a call or fill out the Free Estimate form here. Be sure to request Michael Geasland in the comments section. Michael looks forward to meeting with you.
Testimonials
from customers I've helped!