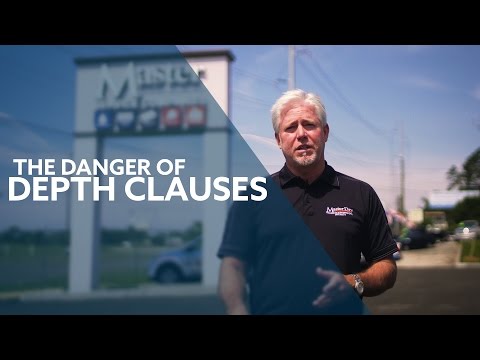 Watch My Video
Customer Reviews
About Me
By Conrad S.
Knoxville, TN

"The personnel were prompt in arriving. It was quick, painless, and simple for me."

By Briton R.
Knoxville, TN

By Steve S.
Knoxville, TN

"Barry Jenkins was excellent to work with, he handled all of my concerns in a timely manner. I highly recommend his expertise to..."

By Cindy C.
Knoxville, TN

"Barry is wonderful. He answered all my questions & made himself available throughout the whole process. Job well done, he..."

By Jan A.
Kingston, TN

By Daniel B.
Athens, TN

"I can't reiterate enough how great Barry was in guiding me, a first-time homeowner, through the process involved in such a big..."
Barry

from

Master Service Companies
Title:
Inspector
"Committed to doing it right the first time."
Barry is excited to join the Master Team as an inspector for our Real Estate Division. He is highly trained in water and mold remediation.
Previous to working with Master Service Companies, Barry served over six years with ServiceMaster in Business Development and Marketing. He worked closely with experts in the real estate and insurance fields, as well as serving the larger community through his work in the Disaster Restoration Field.
When not at work, Barry is busy with many philanthropic projects, participating in fundraisers and events, including the American Cancer Society, East Tennessee Children's Hospital, Child Help, and the E.T. Kidney Foundation.
Barry also enjoys making art, riding his Harley, fishing, camping, and horseback riding. He has one daughter, Carrigan.
Barry won Master Dry's 2016 "One Experience" Award for embodying our company's One Experience value: "Providing WOW service to every customer, every time."
What Does an Inspector Do?
At Master Service Companies, an inspector is the person who will show up for your scheduled appointment to help diagnose the problem(s) with your home and determine the best services and/or products to meet and exceed your expectations. Our inspectors go through countless hours of training every year to ensure that you are always getting the most up to date industry information.
Want to Request an Appointment With Barry Jenkins?
All you need to do is give us a call or fill out the Free Estimate form here. Be sure to request Barry Jenkins in the comments section. Barry looks forward to meeting with you.