Why should I repair my foundation?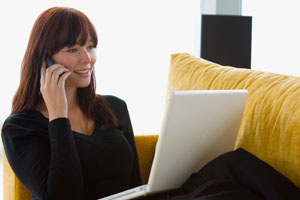 At MasterDry, we firmly believe that your home is your most valuable investment. For most of us, our home is the largest purchase that we'll make throughout our lifetime. Your home's foundation is one of its most critical systems. Most homeowners easily identify HVAC, Plumbing and Electrical systems as essential functions of the home. However, your foundation is your home's most essential system.
A strong foundation provides a secure and safe structure for your family. Moreover, repairing a damaged foundation is less expensive and less invasive than completely replacing it. If your home has a basement, repairing your foundation allows you to optionally finish your basement space, creating a new living space and additional usable square footage for your home. Finishing this space is far less expensive than building an addition to your home, and additional usable space decreases your home's cost per square foot… thus increasing its value!
MasterDry helps homeowners understand all of the factors involved in foundation repair. Contact us today for a free inspection and estimate, and we'll answer all of your questions completely.
Should I repair or replace my foundation?
All things equal, it is generally less expensive to repair your existing foundation than to completely replace it. Aesthetically, repairing your foundation is less intrusive to your home's overall condition and it leaves little to no visible disturbance to your landscaping.
What does it cost to repair a foundation?
Like most property and home repairs, the total cost for foundation repair depends on a variety of factors. A MasterDry Foundation Specialist will assist you with a complete recommendation for your home. This repair plan will be based upon:
An inspection of your home's structure and the issues affecting your property
The soil conditions affecting your home
The degree of damage caused by shifting soils
The number and type of piers (or other products) required to provide a permanent solution to your home.
MasterDry offers free inspections and estimates. And, special financing may be available for your home's repairs. Ask your MasterDry Foundation Specialist for additional information.
Will repairs affect the look of my home?
In most cases, the installation of piers to support your home causes no visual disturbance to your landscaping, and the piers are not visible once completely installed. MasterDry's project teams are fully-trained in the complete installation of foundation repair and waterproofing systems. More importantly, we're committed to complete customer satisfaction. That means we treat every home as if it were our very own and we strive to leave your property in the same condition in which we found it.
Looking for a price? Get a no cost, no obligation free estimate.