Foundation Repair Services in Knoxville, Chattanooga, Johnson City & Nearby
Expert Solutions to Repair Damaged Foundations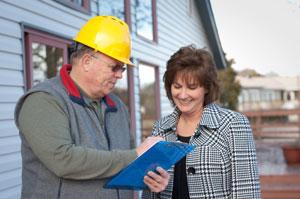 Causes of uneven (differential) settlement
Poorly compacted soil
Soil composition (sandy versus clay)
Changing soil temperatures
Hydrostatic pressure (excessive moisture)
At MasterDry, we design permanent foundation repair solutions to help you protect your property for the long run.
We use the latest techniques and the most advanced repair technology to ensure that your home is on a safe, solid foundation.
Signs of settlement or foundation damage
Cracked brick or masonry
Uneven floors
Windows and doors are difficult to operate
Cracked floors or walls
Tilting chimney
A MasterDry Foundation Specialist will provide a free inspection that takes into account all of the factors and soil conditions affecting your property.
We'll provide customized repair plan and we'll answer any questions you have about how our products or services work.
Our foundation repair services include:
Level cracked and settled foundation walls: MasterDry provides foundation stabilization systems that are designed to put your home back on a safe, solid foundation.
Straighten bowed or tilted foundation walls: MasterDry Wall Straightening provides homeowners a viable and affordable alternative to completely replacing and rebuilding damaged foundation walls.
Retaining wall repair: MasterDry can stabilize and straighten tilted retaining walls. Our retaining wall tiebacks are installed throughout your retaining wall and are threaded into deeper, more stable soils. They allow for the transfer of pressure from your retaining wall to the surrounding area.
Concrete lifting: MasterDry can raise and level cracked and sunken concrete, including concrete driveways, patios, sidewalks, garage floors, stairs, and pool decks. In the process, we eliminate trip hazard due to uneven concrete.
MasterDry services homeowners with professional foundation repair from Knoxville, Chattanooga, Johnson City, to Cleveland, Kingsport, Dalton, Hixson, Cookeville, Morristown, Ooltewah, including Soddy Daisy, Maryville, Oak Ridge, Powell, Seymour, La Fayette, Bristol and many neighborhoods nearby.
Looking for a price? Get a no cost, no obligation free estimate.